Sharing Cart
The sharing cart allows an instructor to share activities and resources between many courses.
Sharing Activities and Resources Between Courses
1. The first step is to
Turn editing on
within the course you want to copy activities or resources from.
2. Add the
Sharing Cart
block to the course. This block will not be seen by students, and anything copied to the cart is only available to you. The contents of the cart are specific to each instructor.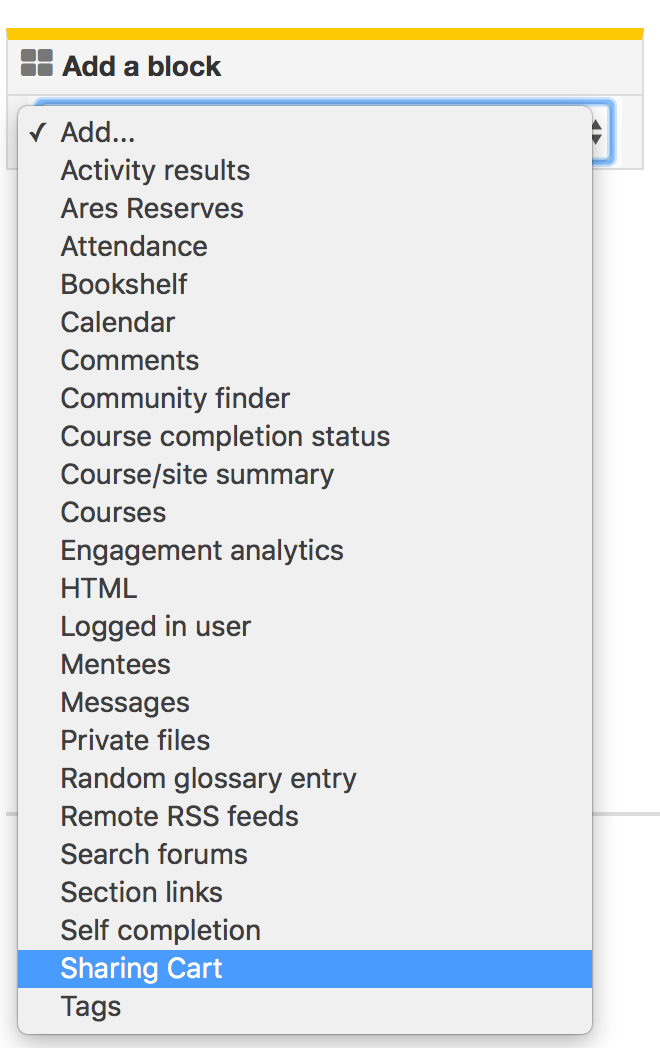 3. For each activity or resource you want to copy to another course, select
Copy to Sharing Cart
from the
Edit
menu beside each activity or resource.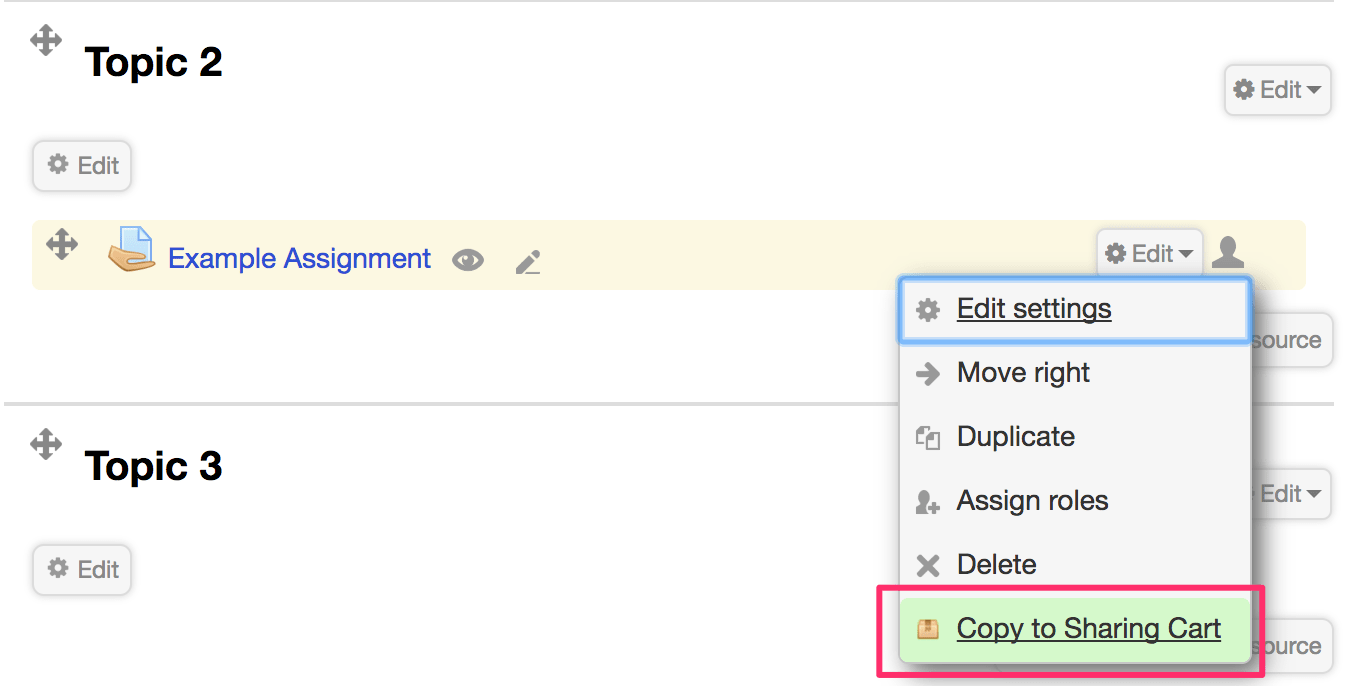 4. Click
OK
to confirm copying to the cart.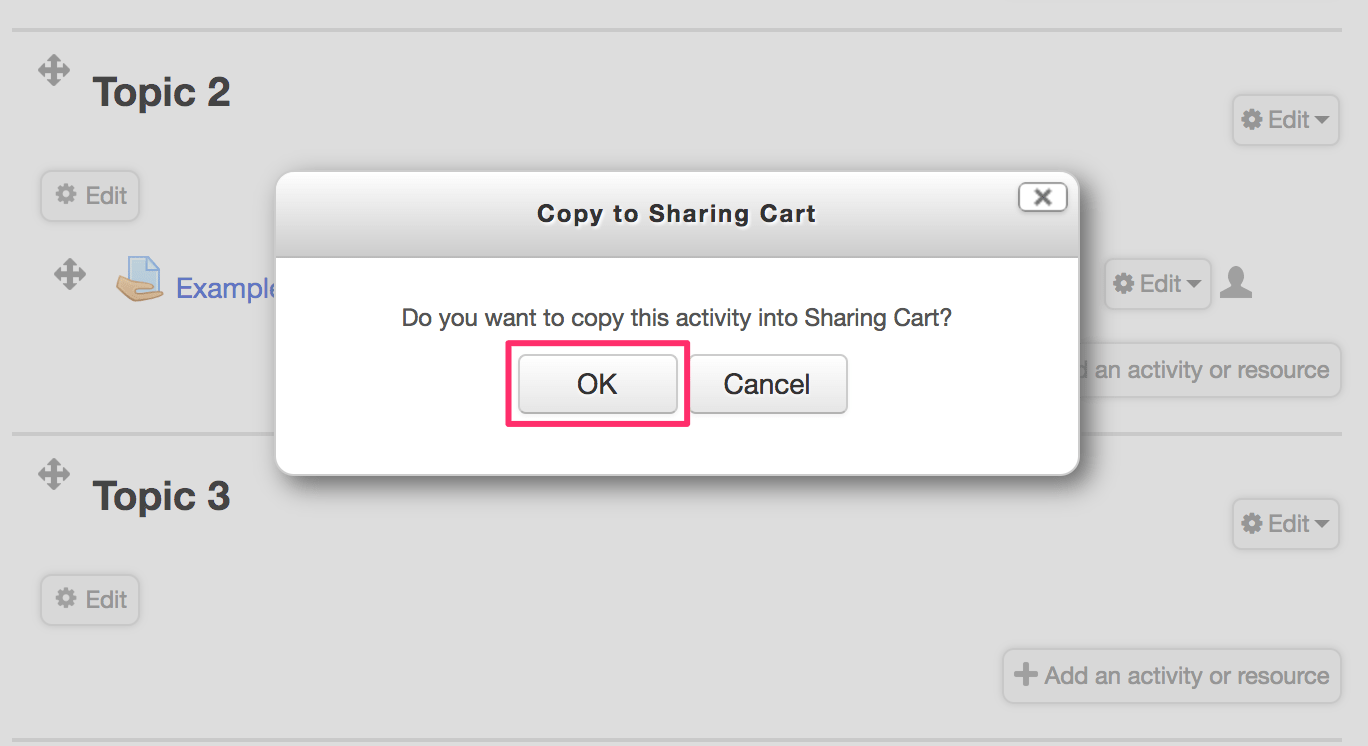 5. Navigate to the course where you want the items copied to, and add the
Sharing Cart
block to the destination course, as described in steps 1 and 2 above. 6. To copy an activity or resource from the sharing cart into the destination course, click on the little box icon with an arrow following the item to be copied.

7. Click on the dotted box within the section where you'd like the activity or resource to be copied to.
8. The activity or resource should now be copied to the course.